President of the delegation of Public Officers' Syndicates, Eğitim-Bir-Sen's and Memur-Sen's General President Ali YALÇIN refuse the offer salary raise of 3%+3% for 2018, and 3%+3% for 2019. Yalçın emphasized that the Public Employers' Committee should present an acceptable offer.


Our general president Ali YALÇIN said, "We propose a salary raise of 16% for 2018 and 18% for 2019. President of Public Employers' Committee Ms. Jülide Sarıeroğlu (Minister of Labor and Social Security) said that we ameliorated the lowest public officer's salary at the rate of 97%. Today the lowest salary of a public officer is 2 thousand 405 TL (Turkish Lira) while the poverty line is 4 thousand 800 TL. In order to surpass the poverty line a salary raise of 50% is needed. We see the 4th collective agreement negotiations as a turning point. In parallel with the development of Turkey public officers' conditions should be developed. In this context our requests are very natural and acceptable."
Ali YALÇIN, after negotiations, made a statement to the press. Yalçın said, "Our negotiations which involve the next two years (2018 and 2019) continue. Today the offer made by the Public Employers' Committee is unacceptable. The finance sector's gain is 7 times more than the actual inflation rate. 3% of salary increase for workers and 40% for money managers. We can't accept it.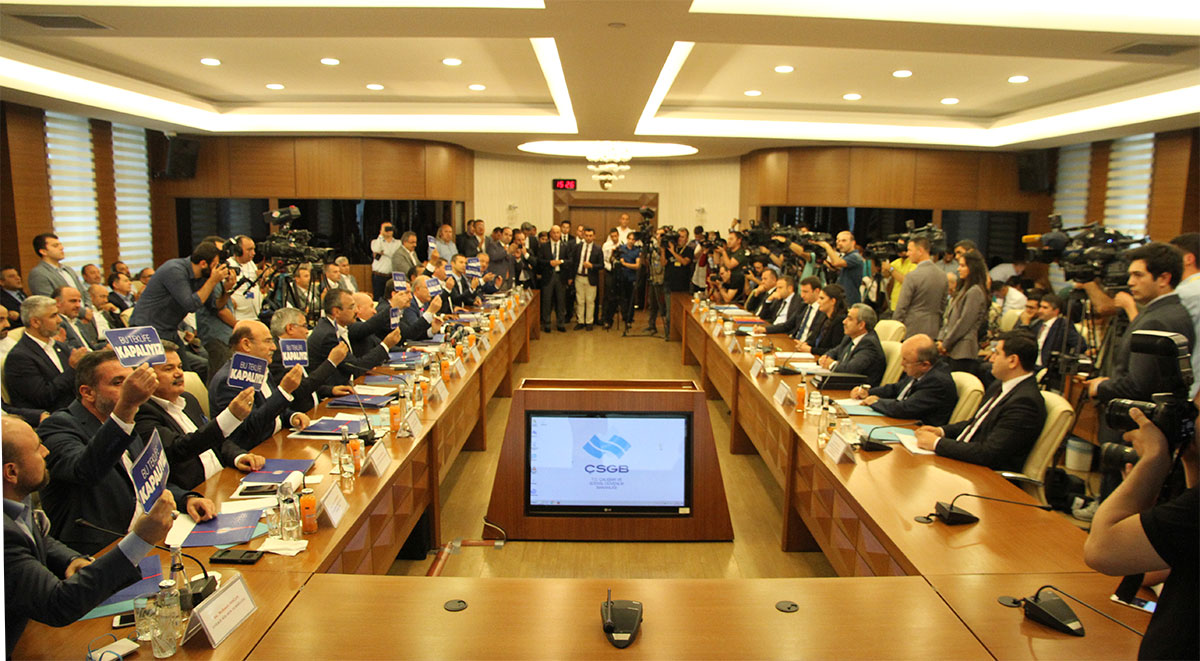 The Offer Can't Even Be Negotiate
Yalçın said "Hunger limit is increasing while our purchasing power is decreasing" and he added, "We went to the bargaining table with 3 alternative offers. We wanted from the Public Employers' Committee to determine which conditions will be improved. Fırst of all we wanted salary raise of 16%, if this request was accepted by the committee we were ready to raise up our cardboard writing "yes" on. If the offer made by the committee was negotiable we were ready to negotiate but their offer was not negotiable. Our attitude was clear we couldn't even negotiate this offer. We don't want to regress while Turkey is progressing. This is not fair."